We realize that our goal  to bring compassion, healing and hope to people needs a bigger medium than the seminars and outreaches we have been conducting, and this brought about the commencement of our TV program 'Real Woman with Nike Adeyemi'.
It is a global TV broadcast where Nike Adeyemi educate the public and create awareness about various issues, she and her guests share wisdom with women on various life issues. Topics such as Parenting, Womanhood, Marriage, Singlehood, Raising Godly Children etc. are discussed.
Viewers receive knowledge, healing and grace to have triumphant and fulfilled lives. Kindly take a few minutes to fill our "Real Woman with Nike Adeyemi" TV program feedback form here; https://docs.google.com/forms/d/1KIMW1zriWQB-XPtfIfelS5VjmbCbO6H-tDt4gkp..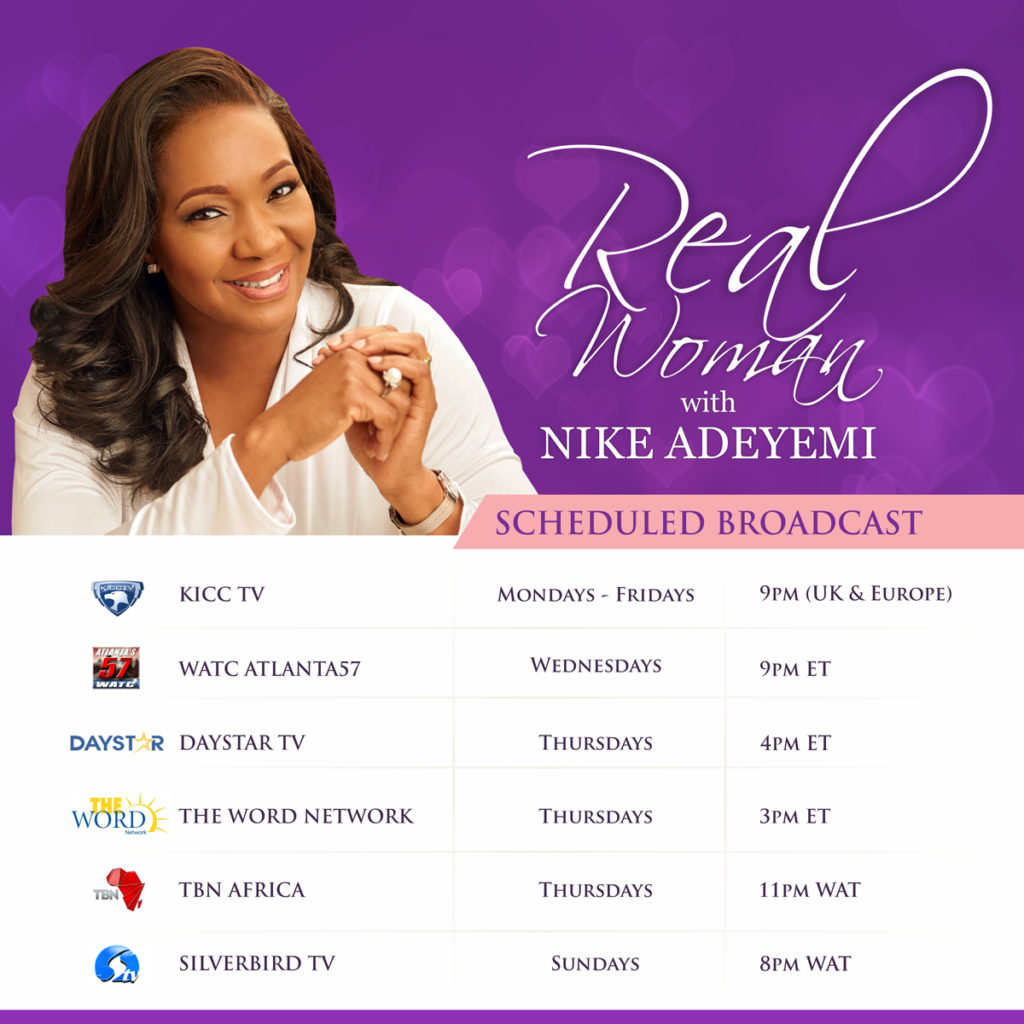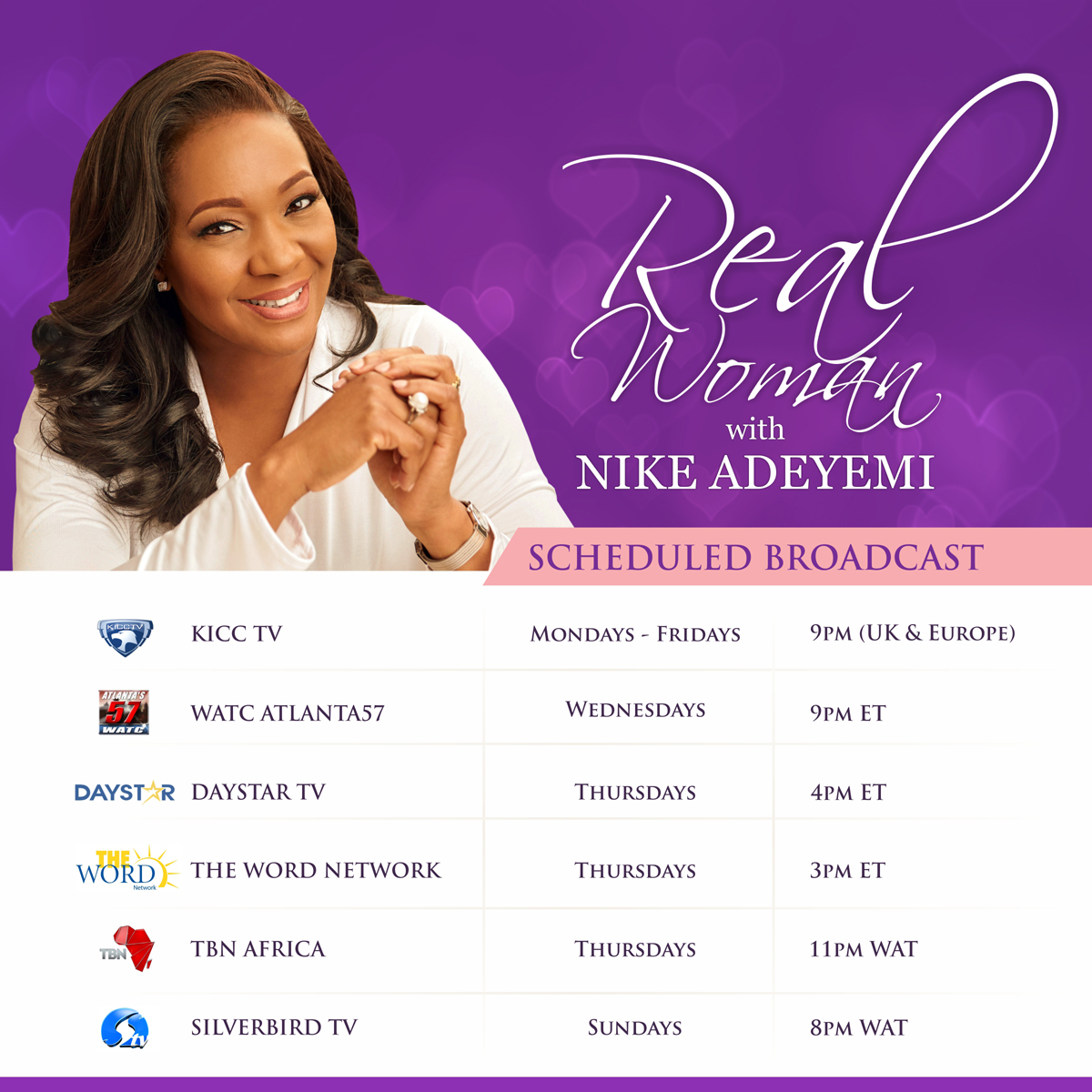 For more information on Real Woman Media, please call +2348037178963 or any of our telephone numbers or send us an email via contactus@therealwoman.org or info@therealwoman.org