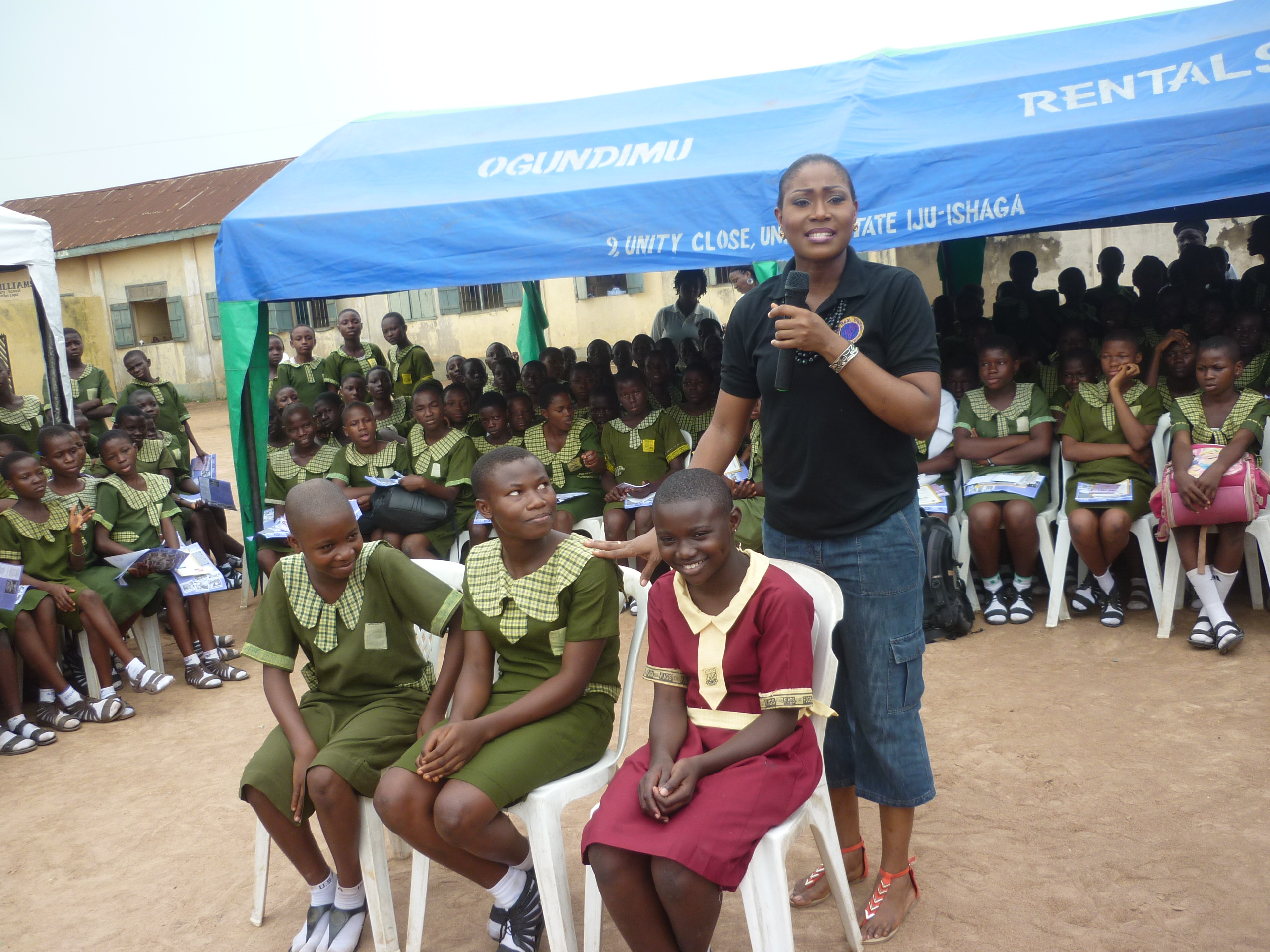 For Girls Only (FGO)
June 24th, 2016 | Realwoma

Categories: There is no tags

Comments: No Comments
The Foundation started this project in February 2005.  The thrust of this project is counseling for the girls in secondary schools and was borne out of concern about the moral decadence of this present generation. Our aim is to re-direct and re-position these girls to make sound decisions that will shape their lives for good. We also provide a platform that prepares them for the future as women, free of abuse and rejection. The training focuses on developing a healthy self-esteem, feminine etiquette, good grooming skills and living a balanced life to position them as nation builders.
Objectives:
To prepare girls in secondary schools for their future with respect to avoiding abuse and rejection.
To educate them on how to groom themselves so as to have healthy self esteem, good etiquette and also maintain a healthy hygiene.
To teach them how they can live balanced healthy and emotional lives, so as to become nation builders.
The aims of the Programme is to educate girls on the following:
Personal Hygiene.
Etiquette
Love, Sex and Dating
HIV/AIDS
Sexual Abuse
Power of Choice